Sri Lanka had prepared an immensely batting friendly surface in Galle and had got smashed by India.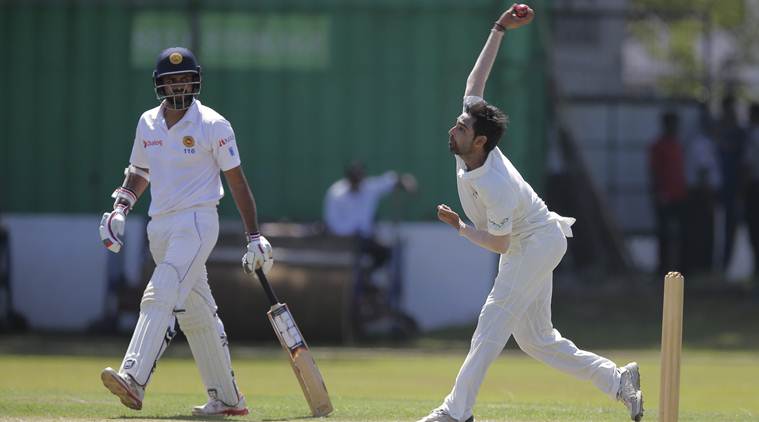 So for the second test in Colombo, they came up with a slightly different kind of surface which was offering grip and turn to the spin bowlers on the first day itself, but, India still managed to pile more than 300 runs on the board at the expense of just three batsmen.
While one could have been sympathetic with the Sri Lankan bowlers at Galle for the reason that they had nothing to work with there, the same can't be said for the Colombo pitch because it had a lot more aid for the bowlers, particularly for the spinners and Sri Lanka had three of them in the XI but, what they erred in was their length and their speed as well at times.
It's not a rocket science to understand that on the surfaces where the ball is spinning, the length always has to be full so that the batsman is always driving because if you are getting them to drive, they are bound to be beaten by the spin at some stage and then the close in fielders and the keeper will be in the game.
And as far as the speed is concerned, it has to be quick on such surfaces so that the batsmen don't get any time to rock back and play on the back foot because that makes it easier for them.
But the Sri Lankan spinners, all three of them, even the experienced Herath, were spraying it all around. They were bowling in different areas of the pitch and were constantly varying the speed which was not required on a pitch like that and it was only because of them not being patient and trying too many things, India managed to get away with a big score on a difficult pitch.